Hot Air Balloon Canvas Painting Posters And Prints On Canvas Without Frame
Please note this is a high-definition print painting. It's not a hand painted painting. If you would like a hand painted painting, please refer to our listings for hand painted paintings.
Full HD Digital Printing for sharp and vivid appearance.
Water Splash Proof And Easy To Clean Gives a beautiful matte subtle effect giving a very rich look to the painting.
Size: Multiple sizes available for this item. Please choose the right size from the variations listed.
"This picture does not include frames & is picture only"
Hot Air Balloon Canvas Painting.
Transform Your Walls with Hot Air Balloon Canvas Prints, Are you ready to give your living space a fresh, uplifting vibe? Look no further than our exquisite collection of Hot Air Balloon Canvas Prints. Our carefully curated artwork is designed to inspire and captivate, making your home feel like a work of art itself.
Breathtaking Aesthetics: Our canvas prints feature stunning depictions of hot air balloons in vibrant colors. Each piece is a masterpiece that will instantly grab your attention and add an element of wonder to any room.
High-Quality Craftsmanship: Crafted with precision and care, our canvas prints are of the highest quality. The colors are vivid, and the details are crisp, creating a visual experience that is nothing short of exceptional.
Easy to Hang: Our canvas prints come ready to hang, so you can effortlessly adorn your walls with beautiful hot air balloon art. No need to stress about framing – we've got you covered.
Experience the Magic Hot air balloons have always symbolized adventure, freedom, and exploration. By adding a Hot Air Balloon Canvas Print to your decor, you infuse your space with these uplifting qualities.
Perfect for Every Room Whether it's your living room, bedroom, or office, our canvas prints are versatile and fit seamlessly into any setting. Create an atmosphere that ignites your imagination and inspires creativity.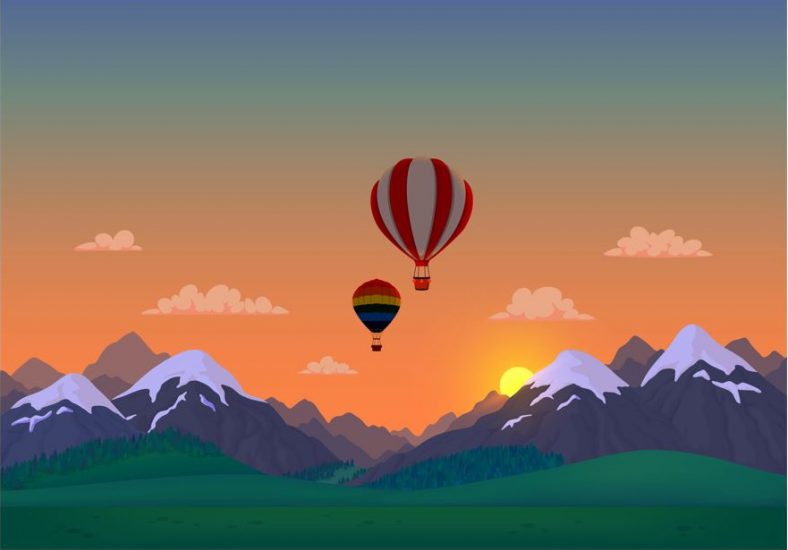 Explore our full collection of Handmade Paintings here
Importance of art in home decor
Hot Air Balloon Canvas Painting Posters And Prints On Canvas Without Frame
Globos Aerostáticos Painting Posters And Prints On Canvas Painting Without Frame.
Size: Multiple sizes available for this item. Please choose the right size from the variations listed. For painting without Frames If you would like to buy a picture with frames, please choose one of our listings of picture with frames. Fast & Secure World Wide Shipping Full HD Digital Printing for sharp and vivid appearance Water Splash Proof And Easy To Clean Gives a beautiful matte subtle effect giving a very rich look to the painting. High definition imagery printed on Canvas Please note this is a high-definition print painting. It's not a hand painted painting. If you would like a hand painted painting, please refer to our listings for hand painted paintings.
Specification:
Hot Air Balloon Canvas Painting Posters And Prints On Canvas Without Frame
| | |
| --- | --- |
| size | 20x40cm, 30x60cm, 40x80cm, 50x100cm, 60x120cm, 70x140cm |
User Reviews
Only logged in customers who have purchased this product may leave a review.
No more offers for this product!
General Inquiries
There are no inquiries yet.

Hot Air Balloon Canvas Painting Posters And Prints On Canvas Without Frame